Now offering gift cards that you can buy online or in person. These are non-refundable and have an expiration of 3 years.
GET $100 OFF WHEN YOU BUY ONE WITH A VALUE OF $500 OR MORE. (ONLINE ONLY SPECIAL

) . Click on link below. Fibroblast is insured through Salon Me'chel. Custom Amounts available.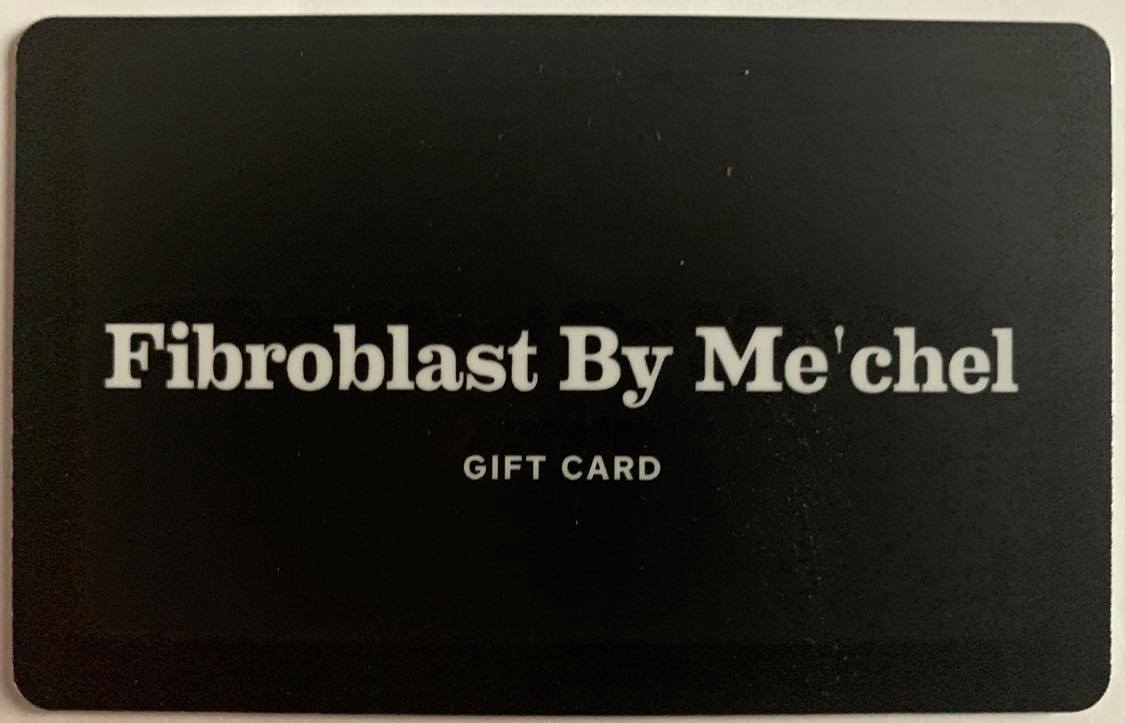 © Copyright Fibroblast By Me'chel